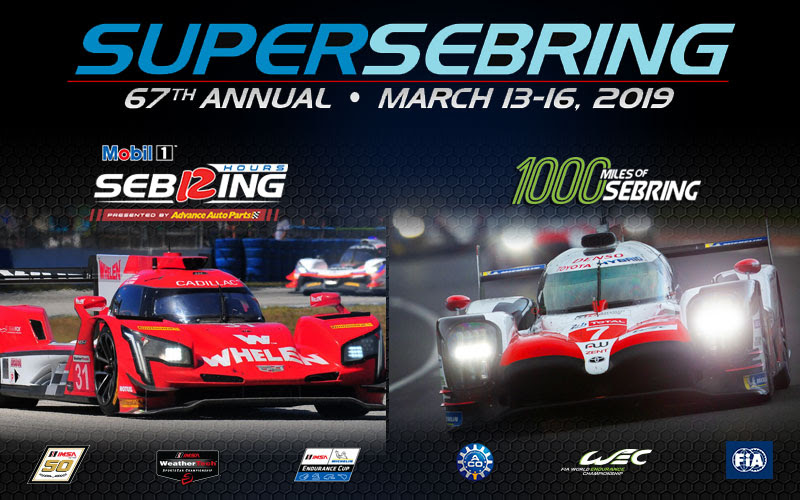 Gates open at 6 a.m. tomorrow for SuperSebring, the doubleheader endurance classic featuring the 67th Annual Mobil 1 Twelve Hours of Sebring Presented by Advance Auto Parts and the 1,000 Miles of Sebring FIA World Endurance Championship. This epic event features all the world's top sports car racing teams competing at the legendary Sebring circuit.

Tickets are available at the gate, which are open 24 hours through Saturday. Four-day, two-day (Friday-Saturday) and Saturday-only tickets are available. Children 12 and under are admitted free when accompanied by a paying adult. .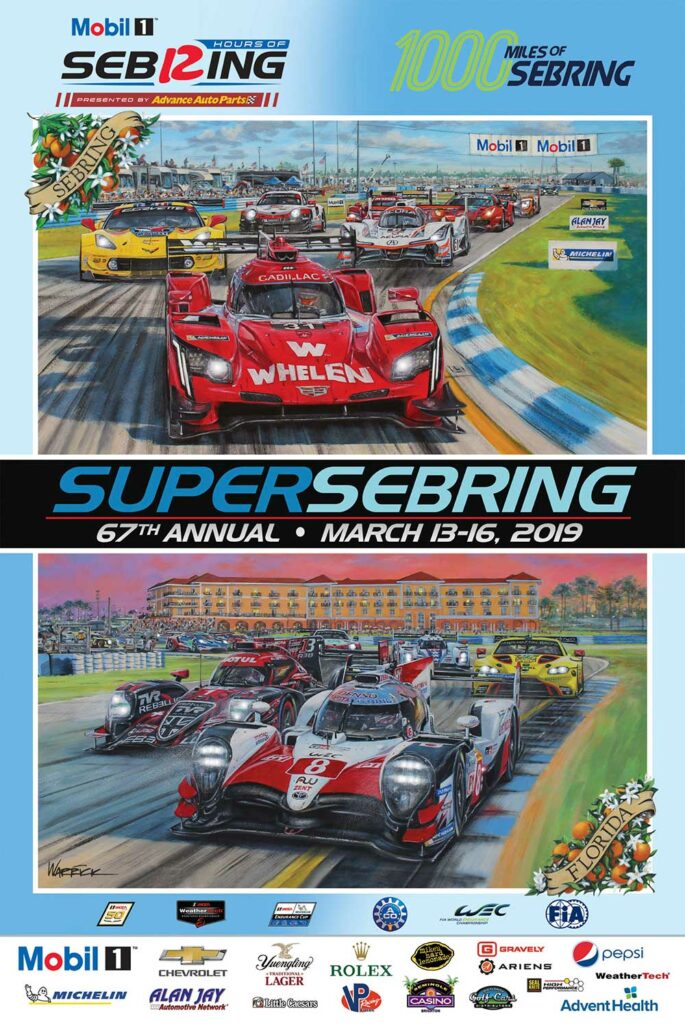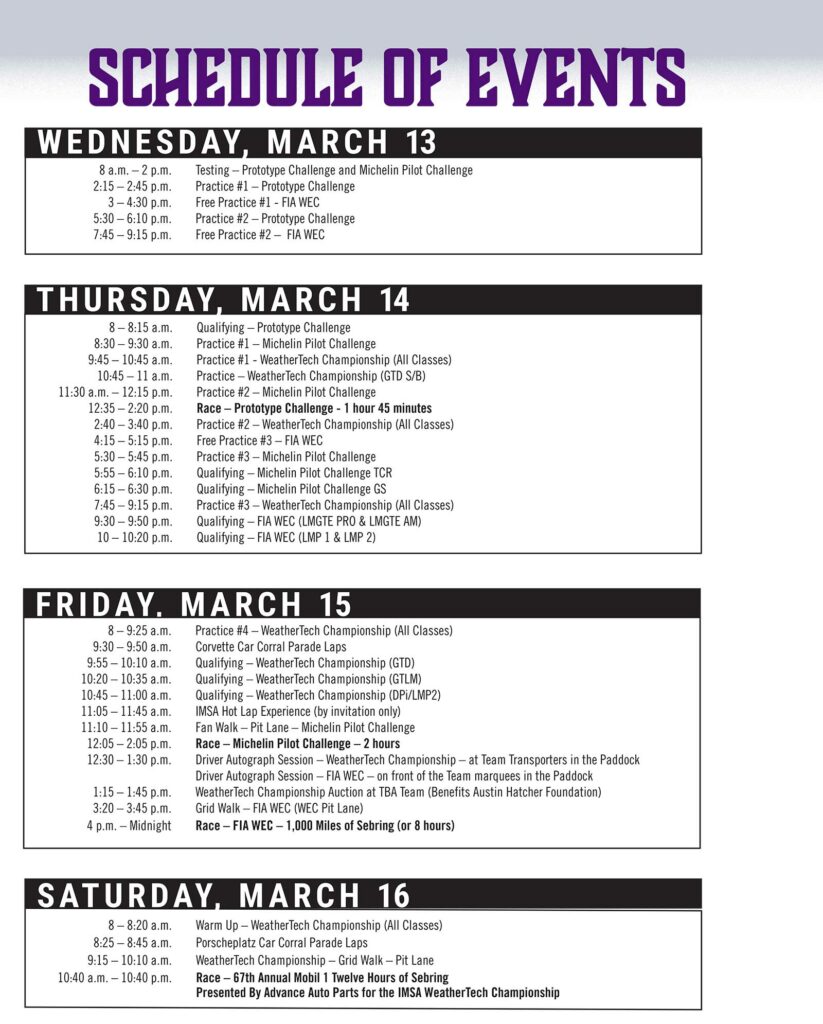 Fan Events Highlight SuperSebring Schedule
A wide variety of special attractions for fans are part of SuperSebring 2019. In addition to all the on-track action, here are just a few of the fan events:
Driver Autograph Sessions – Friday (March 15) in the competitor paddock, meet all the drivers competing in both feature races.
Grid Walks – Before each race, fans can walk the pit lane and get a close-up view of the world's best road racing machines.
Manufacturer Display on the Midway – several leading manufacturers will have displays on the Midway, including Hundai, Lexus, Porsche, Cadillac, Chevrolet, BMW, Michelin and Mazda.
Gallery of Legends – See 12 legendary cars from Sebring's past, including the famed Lowenbrau Porsche 962. A great way to celebrate IMSA's 50th Anniversary!
Spring Brake Party Zone – Music and entertainment Friday and Saturday at the stage in Green Park (see schedule below).
Fireworks both Friday and Saturday night.
In addition, Sebring is offering great new viewing opportunities this year, including the elevated embankments of the new Green Park bridge and grandstands in both Turn 3 and Turn 9.
Please follow and like us: