By Louis Addeo-Weiss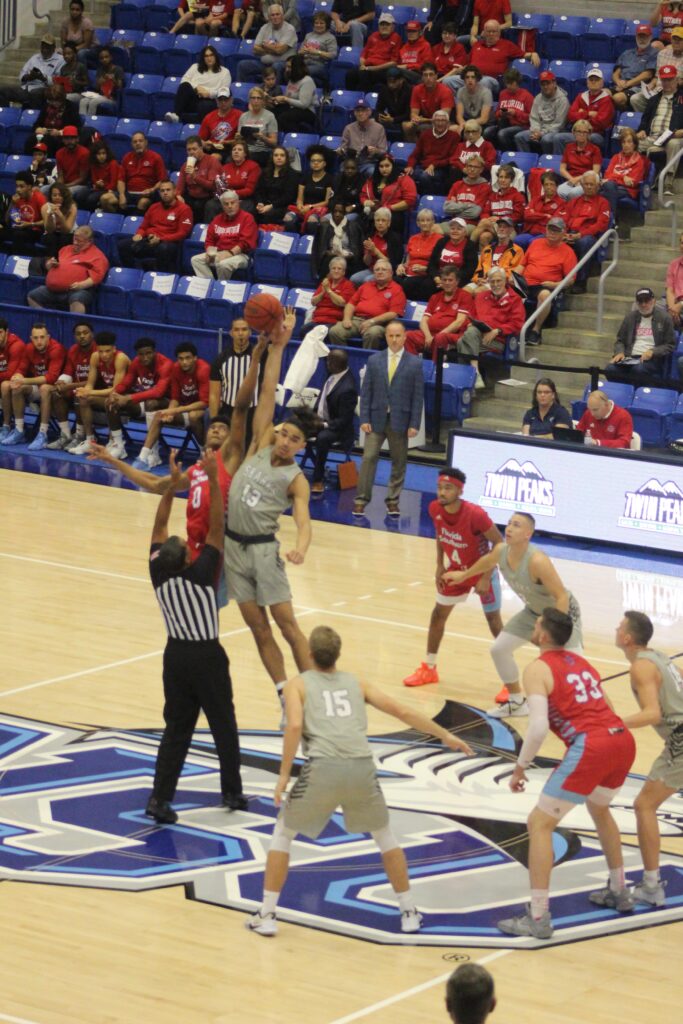 DAVIE – It was a battle of supremacy down in Davie, FL on Saturday, with the Nova Southeastern Sharks – ranked 5th in NCAA DII play – squaring off against the Florida Southern Mocs – who rank 6th. The Mocs have lost their last three matchups against Nova, having dropped the most recent meeting 111-103, a game that ended in overtime on January 4th.

When it was all said and done, the Mocs would come out on top, 102-96.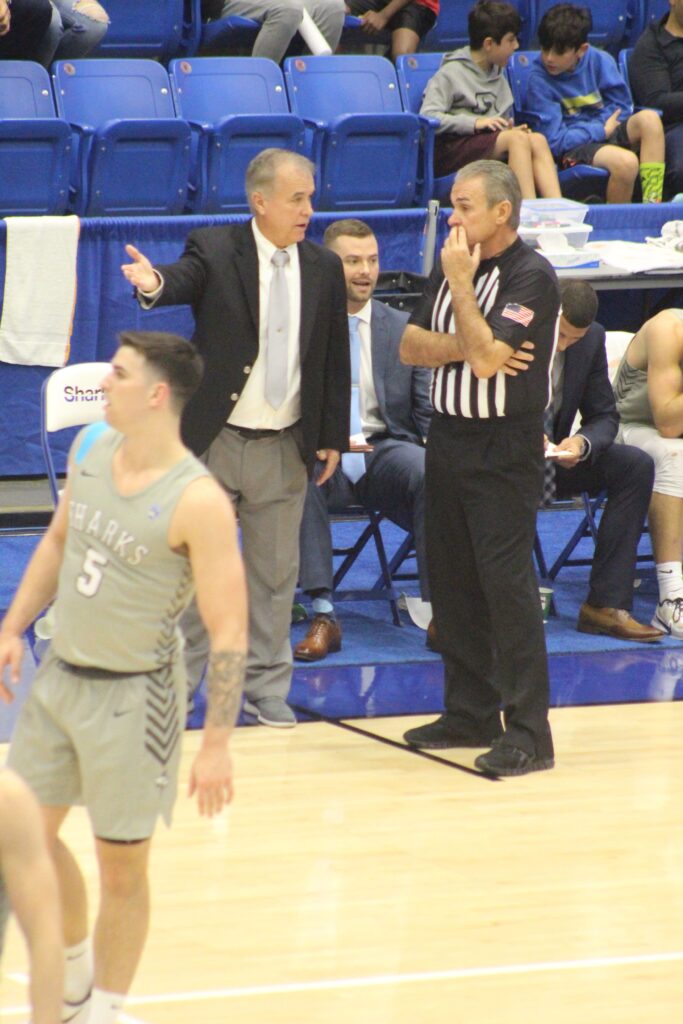 The Sharks, who run a fast-paced, up-tempo offense under the tutelage of head coach Jim Crutchfield, lead DII in points-per-game, averaging 104.1 through their first 21 games. Crutchfield's old home, West Liberty, too, averages 104.1 points per game.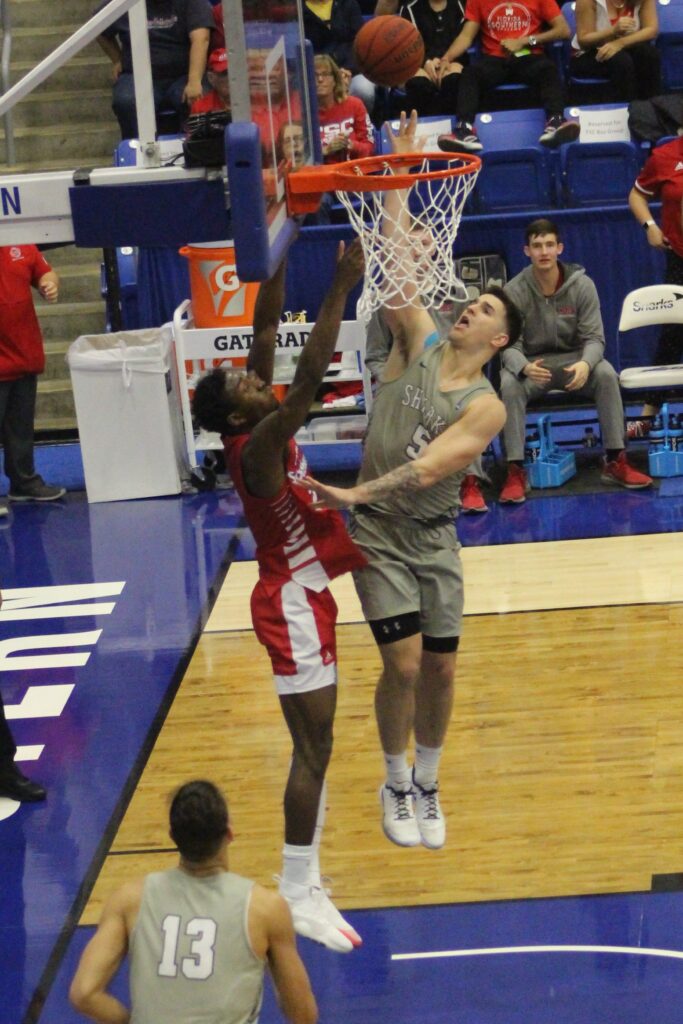 Five minutes in, and the Sharks had already put 15 on the board – 6 of which came off the hands of senior guard Mark Matthews – a former UNC Wilmington product. Entering Saturday's contest, Matthews leads the team in every major offensive category, averaging 22 points, 7.7 rebounds, and 5.1 assists per game.

Watch Matthews play, and you see someone who serves almost as an extra coach, guiding players and creating plays with the flow of movement.

Less than 10 minutes into the game, and it's evident why Crutchfield's squad has a 13-2 record in Sunshine State conference games. The Sharks retain a great sense of athleticism despite having a multitude of players whose height exceeds 6'6.

Following the end of the game's first half, the score stood at 53-even. The first half saw both teams amass 17 rebounds, while exuding excellence in the 3-point game, with both teams shooting 53.3 and 60% respectively.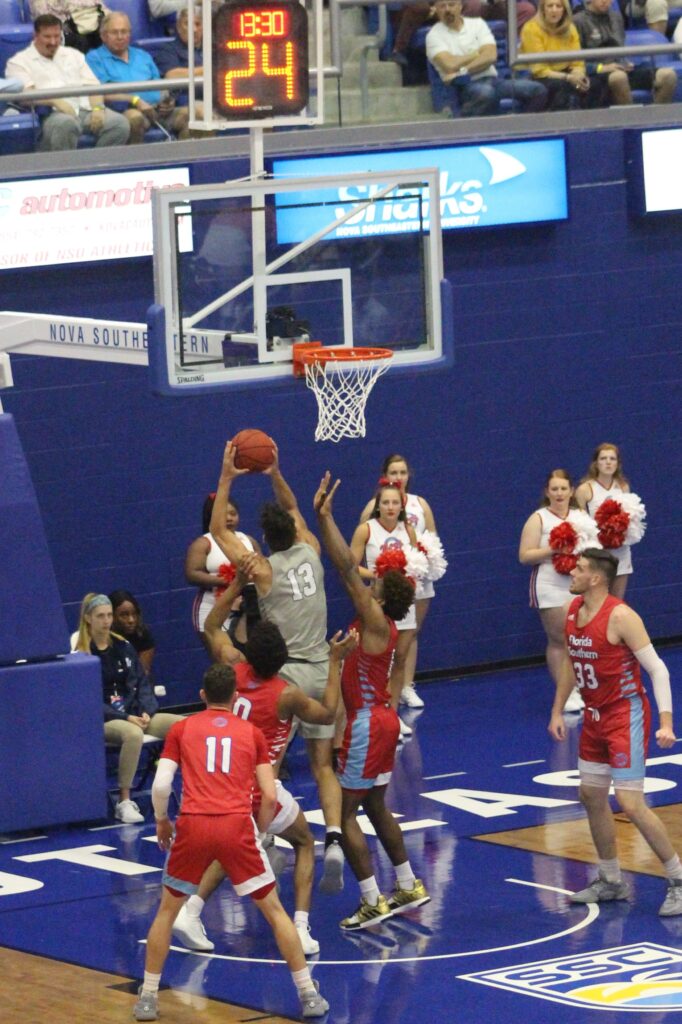 Matthews shot 7-10 from the field, finishing with 15 points, while teammate, freshman R.J. Sunahara, finished with 13 points in 17 minutes played. As for FSCM, Jair Rodgers, the 5'11 senior point guard, and senior power forward Jack Rauch paced the offensive attack, finishing with 11 and 10 points respectively during the game's first half.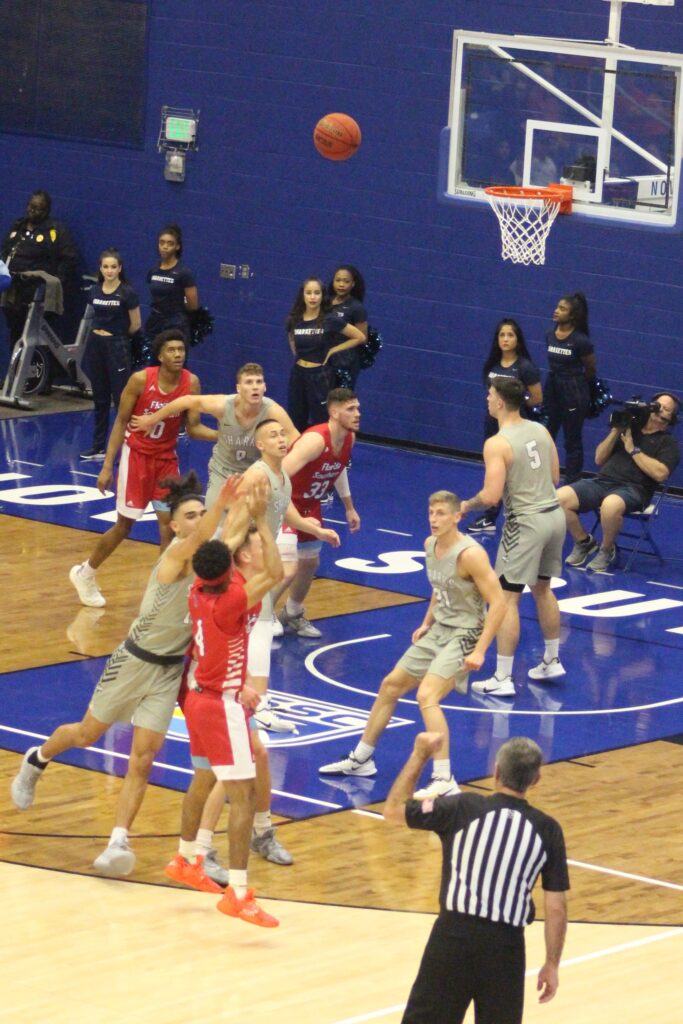 A questionable personal foul call on Sunahara led to two scores from the Mocs' Jack Rauch, making it a 4-point Mocs' lead. The Sharks would, however, remind everyone of their scoring prowess, going on a 10-3 run over the course of the next six minutes.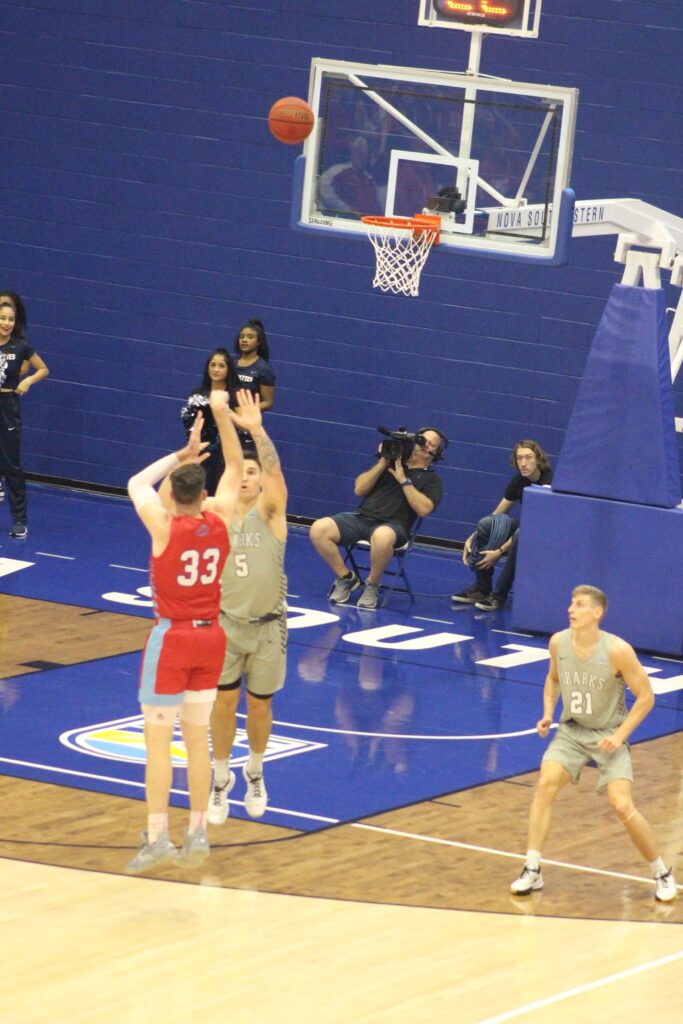 This abbreviated run of success was short lived, as the Sharks seemed to lose steam as the game winded down, missing easy layups and losing possession in the paint multiple times. Even Matthews, who would finish the night with a team-leading 32 points, had a simple pass stolen and returned for a score by the Mocs E.J. Dambreville – who, himself put up 18.

The Mocs, who look to build on their now 11-game winning streak, will face Eckerd College (8-16) on February 19.

As for the Sharks, they'll look to get back on track when they take on Palm Beach Atlantic (18-6) at Rubin Arena.