Louis Addeo-Weiss
BOCA RATON – Florida is generally regarded as the Sunshine State, though it seemed mother nature to have different plans early on in this early November night in Boca Raton.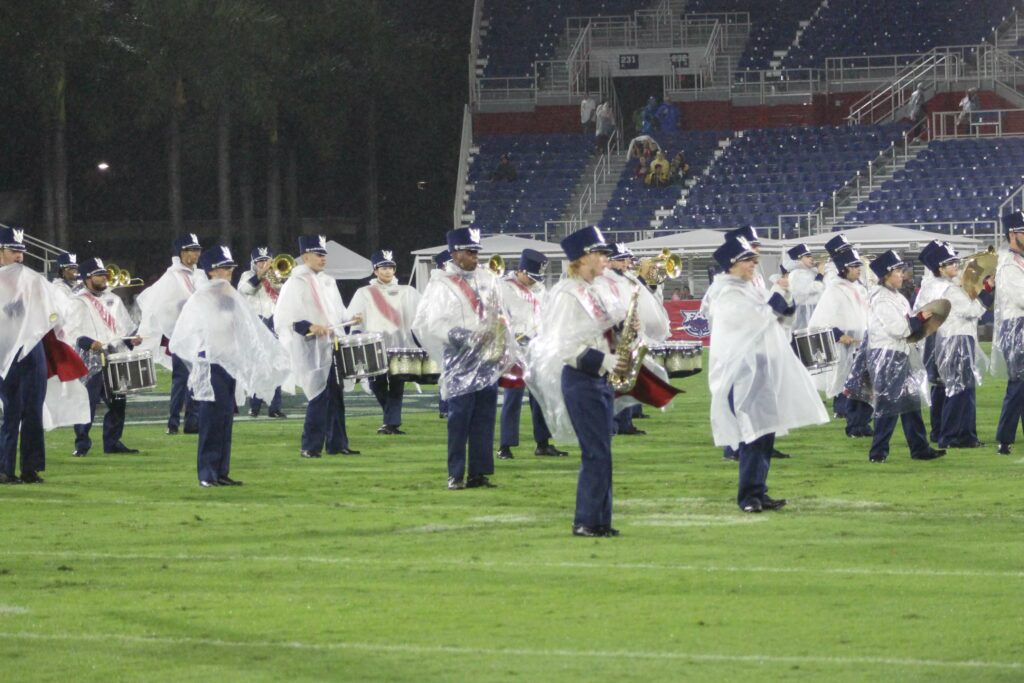 Regardless, there was football to be played, as the Florida Atlantic Owls (FAU) took on the Florida International Panthers (FIU) in this, the eighteenth annual Shula Bowl. Of the 17 prior meetings, FAU has dominated, posting a 12-4 record since 2002, with one of FIU's victories being stripped from the record in 2005 due to issues stemming from within their program.

Entering play 4-1, tied with rival Marshall for the best such record in Conference USA games, and 6-3 overall, the Owls look to separate themselves from Marshall in the race for best in C-USA East.

As the rain quickly subsided, so did the hopes of the FIU faithful, as they were taken to school (no pun intended) by Lane Kiffin and co.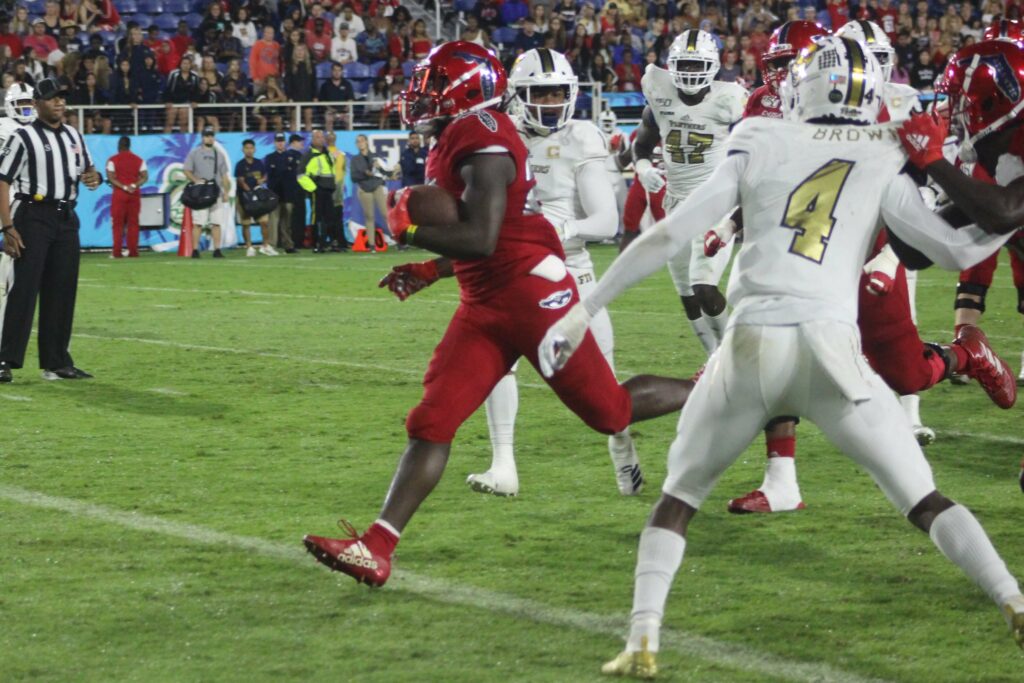 The final result was a 37-7 FAU victory, bringing their overall record to 7-3, 5-1 in the conference, and 13-4 all-time in Shula Bowl matchups.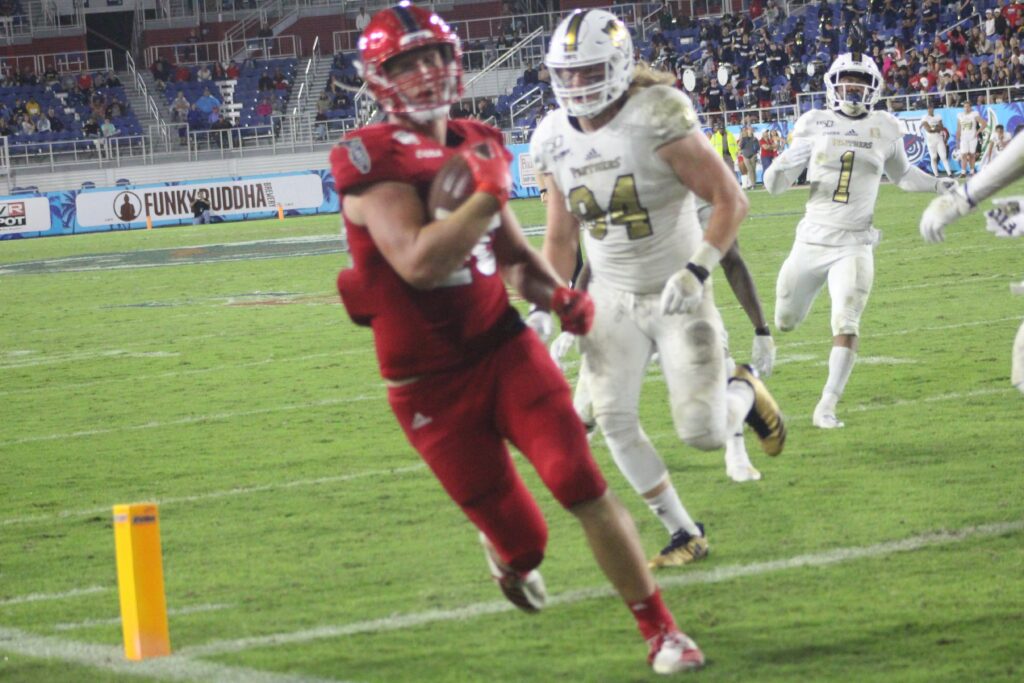 Out of the gate, the Owls reign of Shula Bowl-superiority continued on their first possession, capping off a 4-minute 54-second drive with a 10-yard touchdown rush via Malcolm Davidson, who ran for 52-yards on that first drive.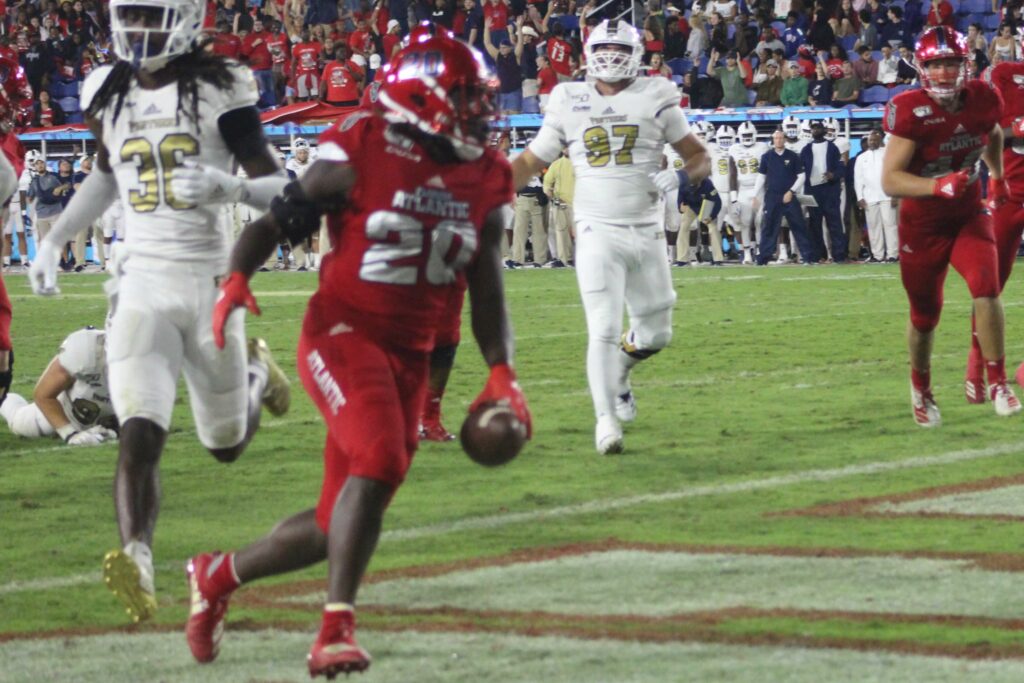 On the defensive side of the ball, FAU pitched a shutout in the first quarter, limiting the Panthers offense to 17 yards on total offense. When all was said and done, the defense limited quarterback James Morgan to 192 yards passing, and just 16 total first downs.

Speaking to Lane Kiffin postgame, the third-year FAU head coach referred to his team's defensive performance and the fact that he has won all three Shula Bowl's during his tenure at FAU as "exciting."

"It's exciting to have guys play well in this matchup….you'd like to think it helps in recruiting when you have three dominant wins against your rival (FIU)."

Kiffin further highlighted the defense's ability to make FIU's offense look "one-dimensional outside of the one long run."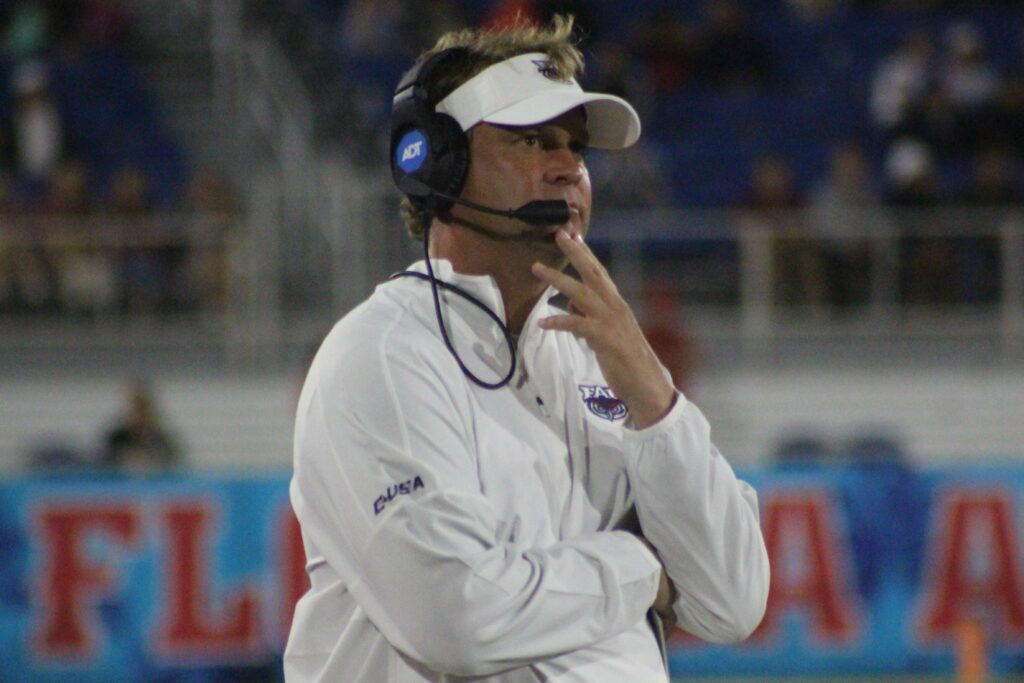 Senior FIU running back Napoleon Maxwell would turn a handoff from Morgan into a 75-rush into the end zone, cutting the deficit to 10-7, in what seemed to be the only bright spot on this a dismal night for the Panthers.

A mistake that would later prove crucial saw FIU's Tommy Zozus eschew the field goal for a pass play, that of which was intercepted by cornerback Meiko Dotson, his fifth pick of the season, and FAU's fourteenth, the most among all Conference-USA teams.

Dotson's five interceptions tied him with Louisiana Tech corner Amik Robertson for most among Conference-USA defensive players.

FAU would end the half ahead 13-7, outgaining FIU 236 yards to 147.

A 45-yard pass receiver Deangelo Antoine to start the second half was capped off with a 5-yard touchdown pass to tight end to Harrison Bryant, his second receiving TD of the year, making it 19-3 in the process. Bryant would then catch the two-point conversion, making it a 14-point deficit for FIU.

A forced fumble by Chris Tooley at FAU's 16 would shortly thereafter result in a touchdown, with Malcolm Davidson rushing into the end zone for the second time in this game, and seventh overall TD of the season. Rivas' extra point would later make it a 28-7 score.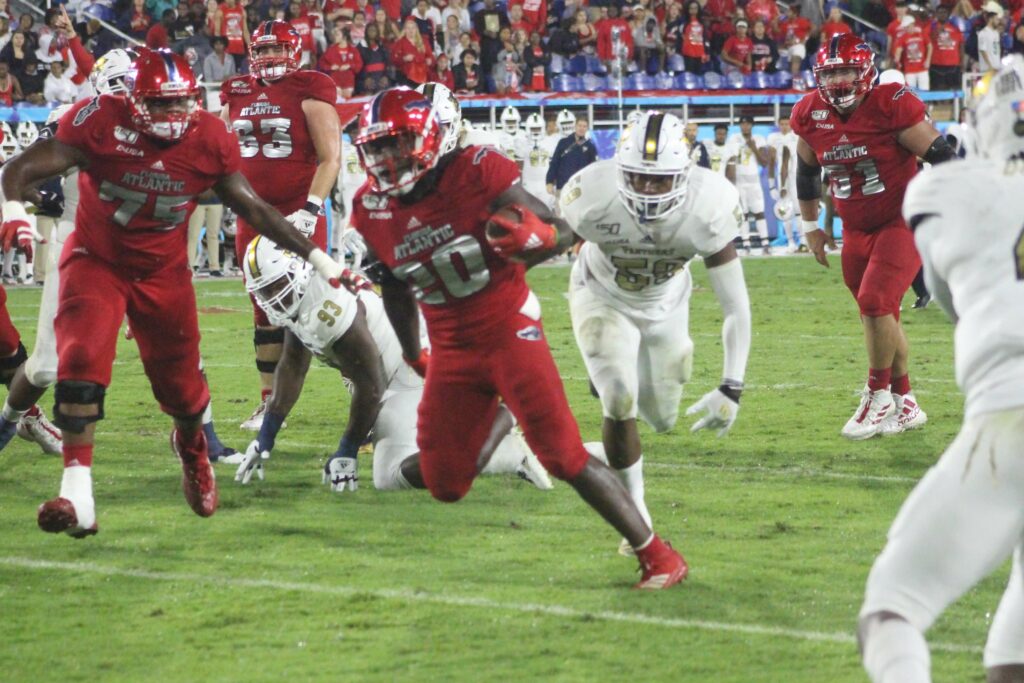 Davidson built on what was already a career night with his third touchdown, this one coming on a 23-yard run at the outset of the fourth quarter, further cementing what would be the Owls third consecutive win, and sealing his well-earned Shula Bowl MVP.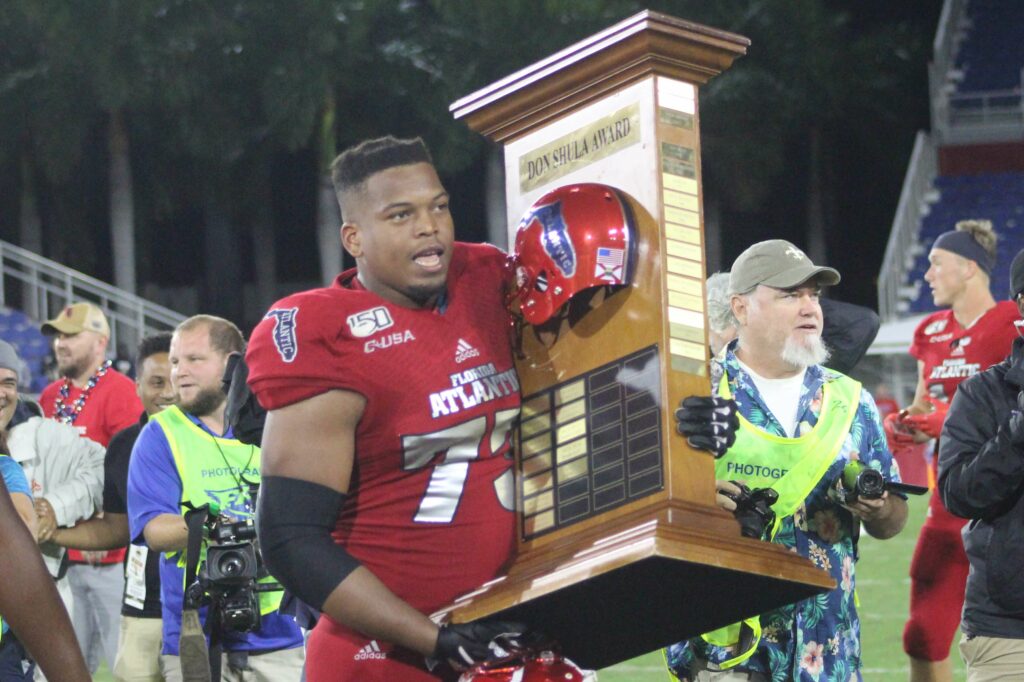 FAU starting quarterback Chris Robison, who ended the day with 298 yards passing, had this to say about Davidson's career night and how it makes what he does at the QB position that much easier.

"It makes it a lot easier (laughter ensues)."

"It's set up the play-action pass and knowing I can just hand him the ball and know he's going to make guys miss, and in protections, he knows what he's doing."
With the victory, FAU guarantees themselves a bowl game and takes sole possession of first place in the C-USA East.

Looking onward, FAU enters their BYE before taking on the University of Texas-San Antonio (UTSA) on November 23rd at the Alamodome.