Community leaders came together to dedicate the renovated Museum of Coral Springs History at Mullins Park and celebrate the city's 58th birthday.
Mayor Scott Brook and most the Coral Springs Commission and members of the Coral Springs Historical Advisory Committee participated in the ribbon cutting ceremony. Commissioner Joy Carter gave a presentation on the history of the building which was built in 1964 at Wiles Road and 441. "It was a time when deals were made with a handshake. This building was a temporary sales office for properties when Coral Springs was being built. It was a place for people to meet."
The building was moved a few times and a police station, Jaycee club house and fire training center. It was moved to Mullins Park in 1978 and eventually become the location of the Museum.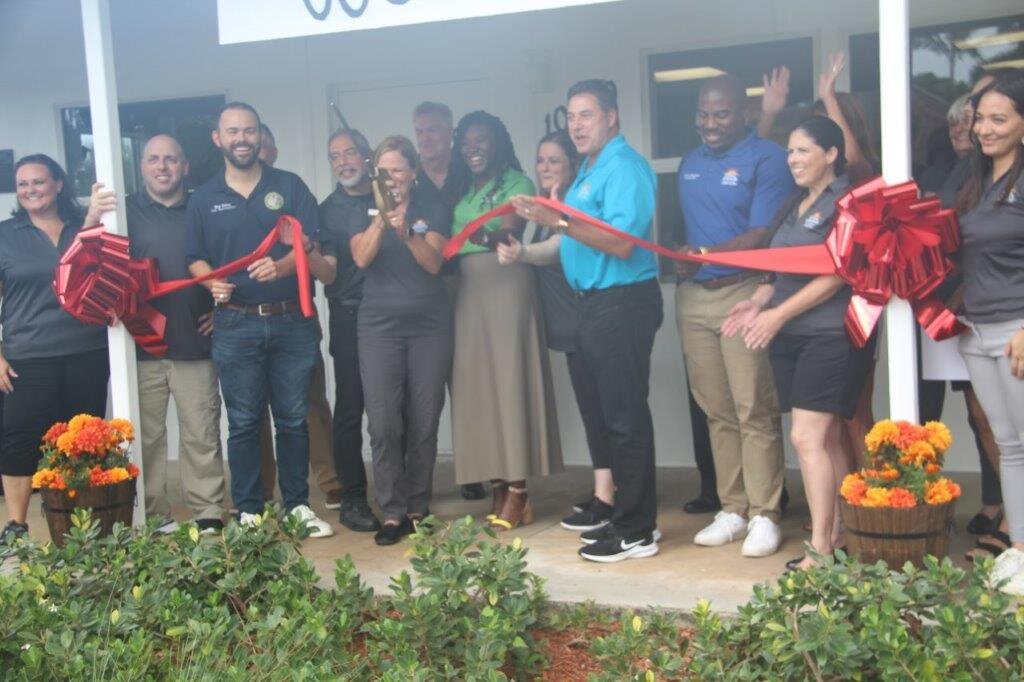 The Museum has many items of interest for the history of Coral Springs. There is an interactive touchscreen named "Sunny" that provides a basic overview of the history of the city. You can push a button and get information about the city at various times. There is a large collage of newspaper articles from the early days of the city. There are models and pictures of prominent buildings from the city's history. The renovation included new wood flooring and a new coat of paint. The building is a state registered historical landmark.
Those who come to the Museum can learn about the history of Coral Springs. At one time Coral Springs was a large bean farm owned by Leni and Henry Lyons. There is a large picture in the museum of the land as a beanfield. At one time the area was considered one of the largest bean producers in the United States.
Those who came to the event could take a tour of the museum enjoy some ice cream and meet with old friends make new acquaintances Mayor Brook, Vice Mayor Joshua Simmons and Nancy Metayer thanked people for coming to the event. Florida Representative and former Coral Springs Commissioner Dan Daley also participated in the event.