By Louis Addeo-Weiss
In what would be the second consecutive and final matchup against rival Florida International University, the Owls looked to get their revenge on a Panthers' team that ousted them by 19 in their February 5th matchup.

The final result, however, didn't go in the Owls' favor, with the team dropping their second straight to FIU, 66-59.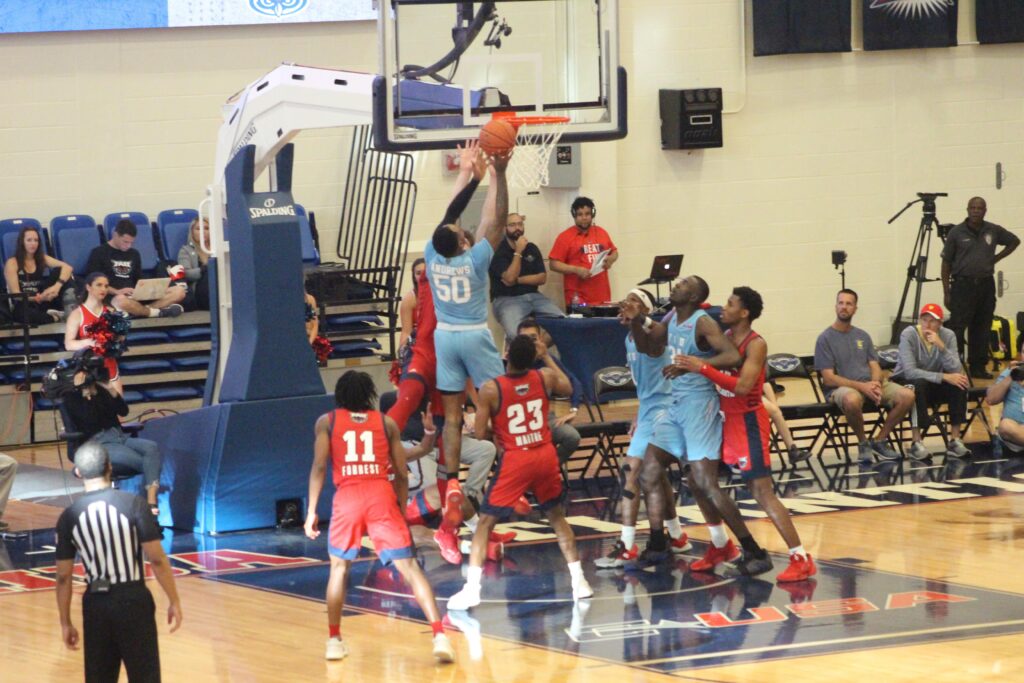 A win Saturday would have given the Owls and Panthers an even 7-5 record in Conference-USA play, keeping them in contention for a top 3 pod spot for upcoming bonus play. After Saturday's loss, the Owls fell to 6-6 in C-USA play.

One of Saturday's true standouts came by way of Owls' power forward/center Karlis Silins.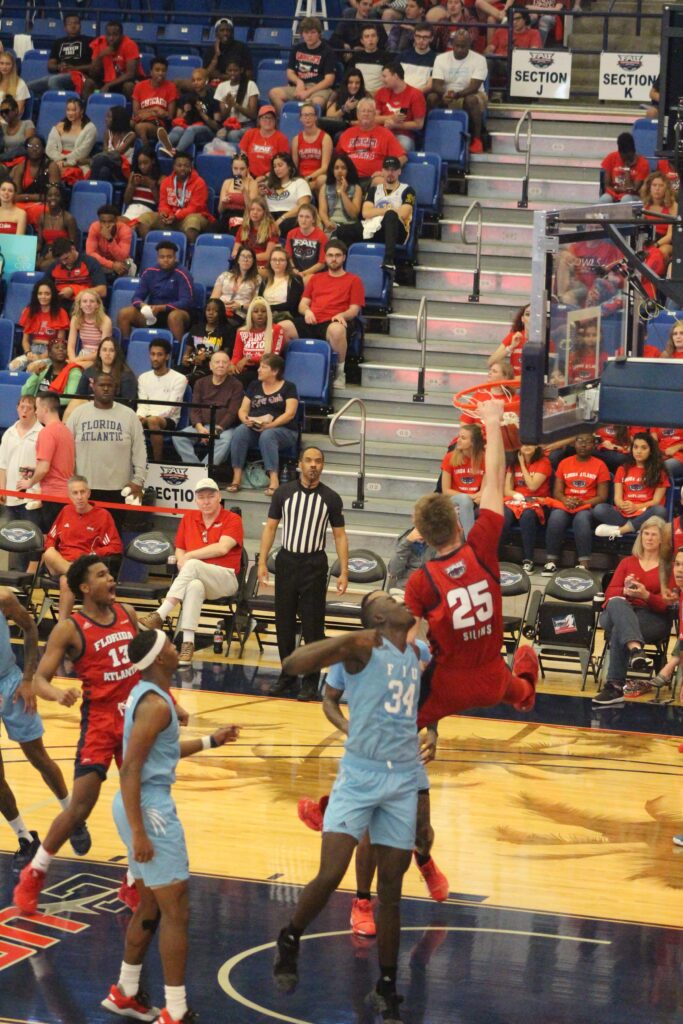 A sophomore hailing from Latvia, Silins finished the first period with 13 points, matching his total against Flagler on November 5th, and adding 3 rebounds in the process.

Silins' quick start wouldn't last though, as the former- Ole Miss transfer was shutout by the Panthers defense, as well as having to sit an extended period of time following a collision with the on-court press box in conjunction with general fatigue.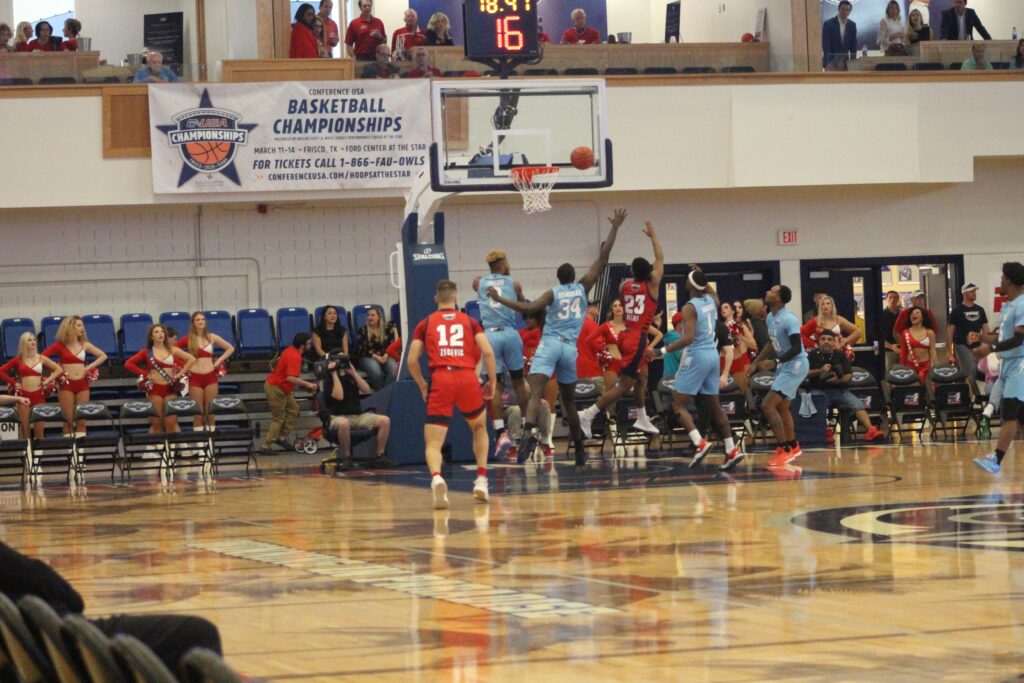 The Owls held a commanding 39-27 lead following the end of the first period, and while the first half proved to air on the side of the Owls, but head coach Jeremy Ballard's bunch came out swinging in the game's second period.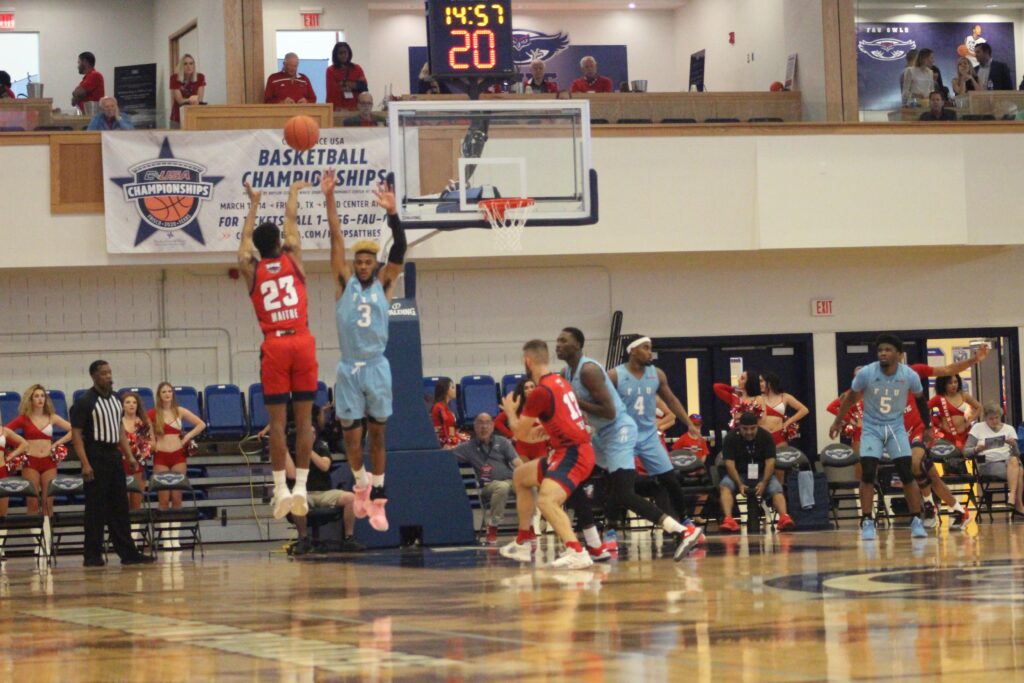 While the team's ball-handling in period one was less-than-stellar, the Panthers' seemed to smooth out the divets, shooting 57.7% in the second half.

The game overall appeared as a tale of two teams for both, with the Owls shooting a measly 31.3% in the second period compared to 45.8% in the first.

The Panthers would begin to claw back in the game's second period, with the team going on a 6-0 run to start the half – one highlighted by 4 points from point guard Antonio Daye.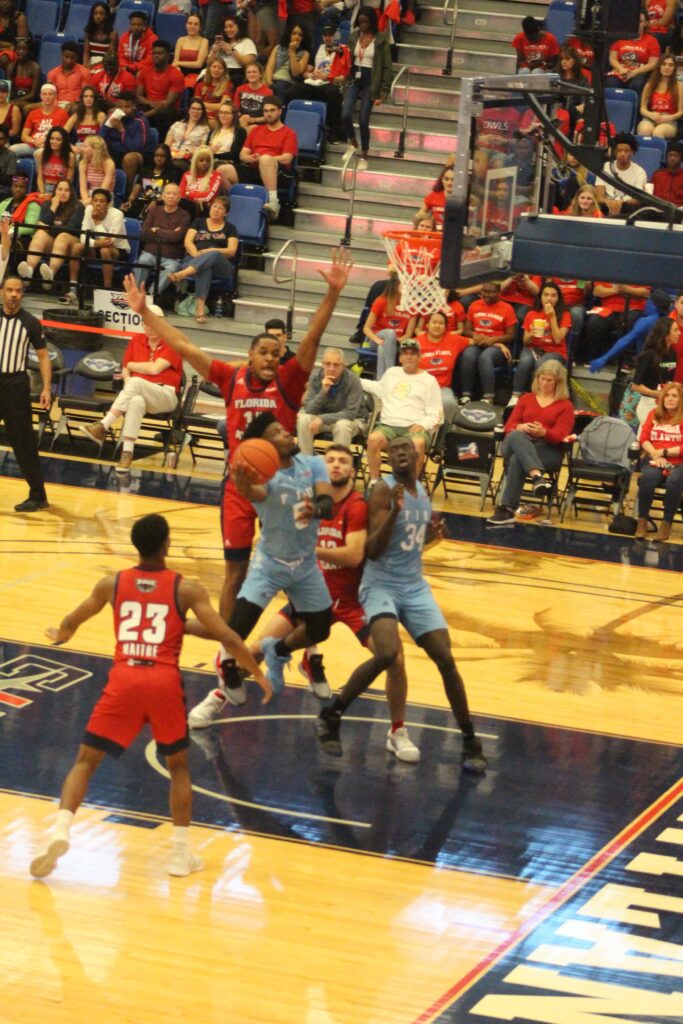 This narrative of Jekyll and Hyde is no more evident when looking at Daye and Silins. As did Silins in the second period, so did Daye – laying a goose egg in the first period.

Daye entered play leading Conference-USA in assists, totaling 125 and averaging 5.1 per game.

Before long, FIU shortened the deficit to 2, with a score of 49-47, with 10:47 left on the play clock.

After a shot by Trejon Jacob tied the score at 49, FAU freshmen Kenan Blackshear, who entered play averaging just 3.2 points per game, sunk a crucial layup to give the Owls a 2-point advantage.

Blackshear would later sustain what looked to be an injury to his right kneecap near the game's conclusion. When asked about his status postgame, Owls head coach Dusty May was unsure, stating, "he'll (Blackshear) see Danny (McDermott) and get treatment, but we'll figure it out."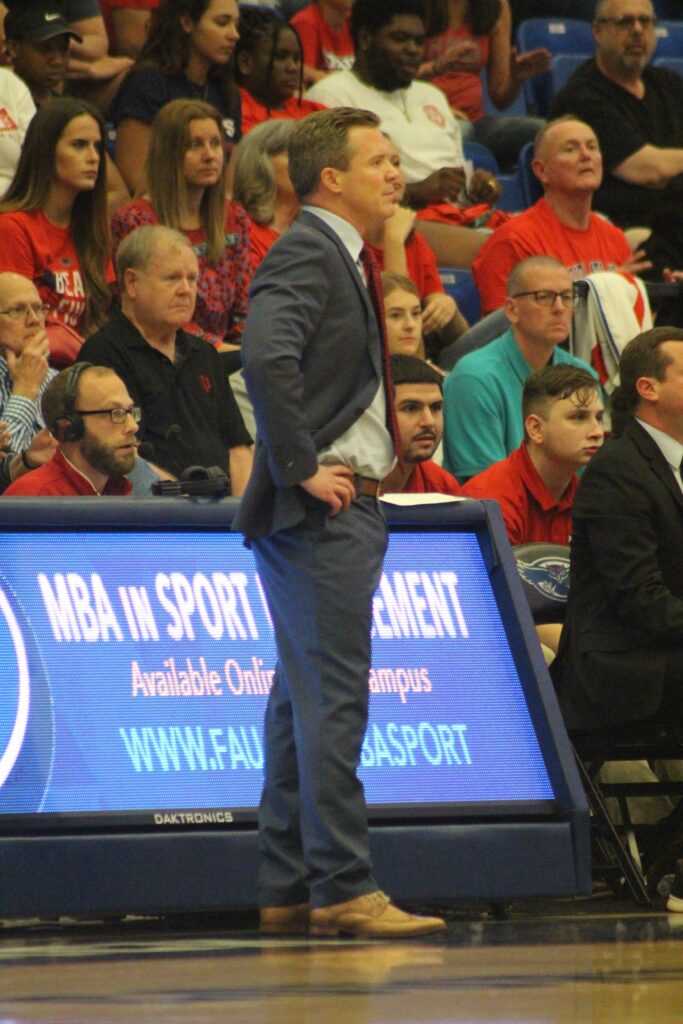 The aforementioned Daye, while finishing with 20 points – matching his season-high set on December 19th against Florida Memorial – would also finish with a team-high 4 personal fouls, though he did have a key steal that sealed the Panthers' victory.

The Owls suit up again February 13th when they take on Southern Mississippi (7-17; 3-8 Con).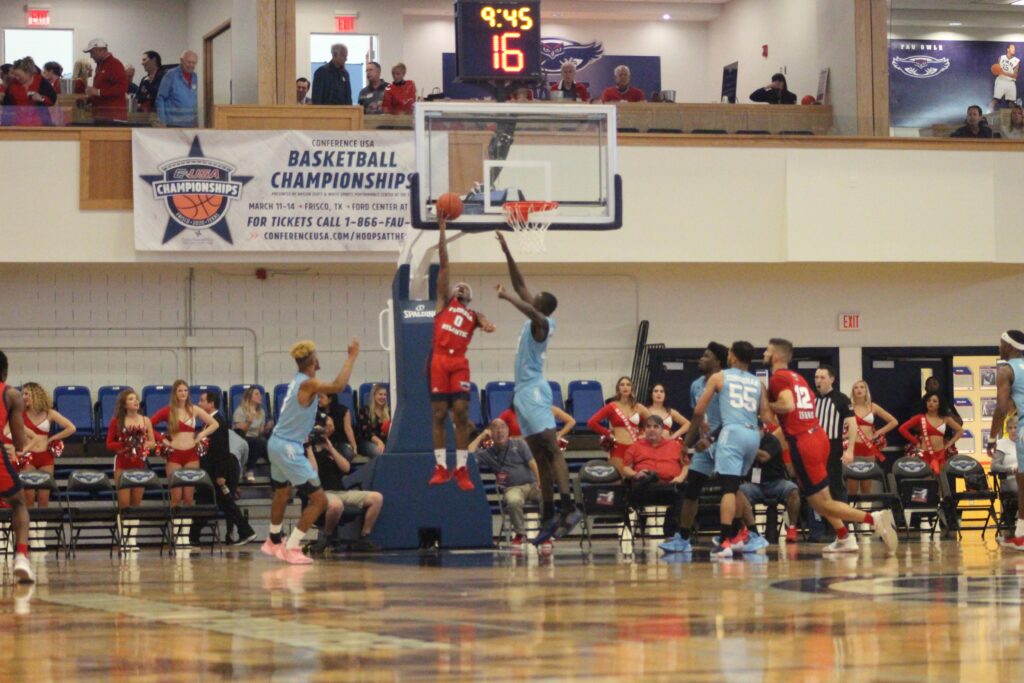 With the win, FIU improves to 17-9 overall, and 8-4 in C-USA play, as they next take aim at conference powerhouse Louisiana Tech (17-6; 8-3 Con).